Stephen M. Warren MD, FACS
Adult Craniofacial Surgery
in New York City
What is Adult Craniofacial Surgery?
Adult Craniofacial Surgery is a broad field of surgery used to treat adult patients (> 18 years of age) with congenital or acquired conditions that affect the bones or soft tissue of the skull, face, and/or mandible. Conditions treated with Adult Craniofacial Surgery include: residuum of congenital conditions (eg. syndromic/nonsyndromic craniosynostosis, craniofacial microsomia, oblique facial or common facial clefts, etc.), orbital malposition (eg. fractures, radiation, neurofibromatosis), midface hyper/hypoplasia (post-orthognathic surgery, Angle Class III malocclusion, cleft lip and/or palate, etc.), nasal differences (eg. nasal fractures, cleft nasal differences, deviated septums, etc.), mandibular hyper/hypoplasia, macro/microgenia, fractures (skull, orbit, cheek and jaw), radiation-induced hypoplasia/atrophy, post-surgical defects, dog bites, lacerations, burns, etc. Craniofacial surgery treats conditions like these by moving or reshaping the bones (eg. LeFort I, II, or III), augmenting bones with allografts or implants (eg. custom or off-the-shelf artificial materials) and soft tissue closures, rearrangements, augmentation or flaps.
Introduction to Adult Craniofacial Surgery
Adults may present with craniofacial differences for a variety of reasons. Some were born with craniofacial conditions, others developed facial differences due to injuries (eg. facial fractures, lacerations, etc) or medical treatments (eg. radiation or surgery). Irrespective of the etiology, adult craniofacial differences can affect both form and function. Collectively, this diverse array of conditions is treated by Adult Craniofacial Surgery. Dr. Stephen Warren uses the skills, expertise, and techniques gleaned from years of mentorship by expert teachers as well as his own developmental biology and surgical research to help patients with craniofacial conditions live healthier lives.
Benefits of Adult Craniofacial Surgery
What are the Benefits of Adult Craniofacial Surgery?
Craniofacial surgery can provide life-changing results that affect both health and appearance. Some of these benefits include:
Change in appearance of skull, face, and/or mandibular shape
Correction of double vision (orbital dystopia) – avoidance of amblyopia
Treatment of exposed corneas (ectropion, proptosis)
Improved nasal airflow – improved sense of smell
Improved sleep (treatment of obstructive sleep apnea)
Improved midface fullness and symmetry
Improved maxillomandibular dental relationship
Improved chin projection and jawline contour
Who are the Best Candidates for Adult Craniofacial Surgery?
Best Candidates For Adult Craniofacial Surgery
Any adult with a congenital or acquired craniofacial condition can be a candidate for Adult Craniofacial Surgery. The best candidates for Adult Craniofacial Surgery include patients with:
Nonsyndromic/syndromic craniosynostosis
Orbital malposition (factures, hypertelorbitism, dystopia, etc.)
Midface hypoplasia (post-orthognathic surgery, Angle Class III malocclusion, cleft lip and/or palate, etc)
Nasal differences (eg. nasal fractures, cleft nasal differences, deviated septums, etc.)
Mandibular hyper/hypoplasia (Angle Class III/II malocclusion)
Macro/microgenia
Fractures (skull, orbit, cheek and jaw)
Peripheral obstructive sleep apnea (eg. glossoptosis)
Radiation-induced hypoplasia/atrophy
Post-surgical defects
Dog bites
Laceration/post-surgical scars
Burns
The First Steps
The first step to Adult Craniofacial Surgery is to contact our office and schedule a consultation with Dr. Warren. When you come in, Dr. Warren will review your medical history, records, and x-rays, listen to your concerns, and, if necessary, connect you with other members of the NextGenFace Craniofacial Team (eg. orthodontist, maxillofacial prosthodontist, oculoplastic surgeon etc.). For out-of-town or international patients, a virtual consultation can be easily arranged. Once the treatment plan is underway, you can schedule a surgical date with our Patient Coordinator. We will arrange preoperative testing and clearance for surgery. For out-of-town or international patients, we can arrange presurgical clearance by a local concierge internist. Perioperative instructions, hospital times and locations, and an itemized price breakdown will all be provided before surgery.
What to Expect on the Day of Craniofacial Surgery
Dr. Warren performs Adult Craniofacial Surgery in a number of internationally recognized hospitals in New York City. On the morning of surgery, Dr. Warren will meet with you in the preoperative area to briefly re-review the surgical plan and answer any last-minute questions. Once in the operating room, the patient will undergo general anesthesia. Depending on the type of Adult Craniofacial Surgery to be performed, incisions may be made in the scalp, upper or lower eyelids, face, nose, under the upper or lower lips, or under the jaw. Adult Craniofacial Surgery takes anywhere from 1 to 12 hours to complete depending on the procedures to be performed. Dr. Warren will update the family after each step of the procedure so that they can follow the progress and know that the patient is doing well. Dr. Warren will see the patient in the recovery room and then the patient may be allowed to go home (ie. outpatient surgery) or may stay in the hospital (ie regular room or intensive care unit) overnight or for a few days. During this procedure, you may see students, residents, physician assistants, etc., but only Dr. Warren will perform the operation.
How Much does Adult Craniofacial Surgery Cost in New York City?
The cost of Adult Craniofacial Surgery in New York City will vary depending on many factors, including the procedure to be performed, the complexity of the reconstruction, and the time needed for surgery. The best way to determine the cost of your surgery is to consult with Dr. Warren and make a list of your surgical goals. Once your goals are identified, the steps necessary to achieve those goals can be defined, and a personalized surgical plan with a complete breakdown of the cost of the procedures will be provided by our Patient Coordinator.
Adult Craniofacial Surgery Recovery
Patients will spend about 2 hours in the recovery room. Since Dr. Warren injects local anesthetics during surgery, most patients do not have any pain in the recovery room. Instead, if anything, patients describe a sense of 'pressure'. After a couple of hours in the recovery room, patients will either be taken home by a family member or friend or stay overnight in the hospital. Patients will be given dietary instructions to promote satisfactory soft tissue healing and bone formation. During the first few weeks, you should keep your activity to a minimum so that the incisions can heal. We advise that you plan to take at least one week off from work or school, but sometimes more time is necessary if accessory procedures are performed. Dr. Warren uses a balanced postoperative pain medication regimen to minimize side effects (eg. nausea) and still provide excellent pain relief. There are typically no sutures to remove at the 1 week post-op appointment. Out-of-town and international patients can fly home on the same day as the postoperative visit. You should be able to gradually return to low impact activities such as riding a stationary bicycle (eg. Peloton) after 3 weeks. After 8 weeks, bone and soft tissues will have healed, and you can return to unrestricted activities. During this time, you will notice improvement in the skull, face, and or/mandible as the postoperative swelling fades.
Choose us for Adult Craniofacial Surgery in New York, NY
Dr. Stephen M. Warren is a board-certified plastic surgeon specializing in craniofacial surgery. He trained in Los Angeles with Dr. Henry Kawamoto, in Boston with Drs. John Mulliken, Gary Rogers, and Michael Yaremchuk, and in New York with Drs. Court Cutting, Charles Thorne, Joseph McCarthy, and Barry Zide. While Dr. Warren was at NYU Langone Medical Center for many years, he moved his practice outside of the hospital to maintain the tradition of personalized craniofacial care. Dr. Warren continues to work with nearly two dozen craniofacial care specialists and he is a member of the NextGenFace Cleft and Craniofacial Team. Dr. Warren is a tenured Associate Professor of Plastic Surgery, Associate Professor of Oral & Maxillofacial Pathology, Radiology and Medicine at NYU Langone Medical Center. He is an emeritus Associate Professor of Cell Biology, emeritus Director of the Institute of Reconstructive Plastic Surgery Laboratories, emeritus Director of the Division of Clinical and Translational Research, emeritus Director of the Variety Center for Craniofacial Surgery, and emeritus Director of the Craniofacial Surgery Fellowship program at NYU Langone Medical Center. Dr. Warren is a Diplomate of the American Board of Plastic Surgery and a Fellow of the American College of Surgeons. He is a member of 23 professional societies, an ad hoc reviewer for 30 scientific journals, and on the editorial boards of a number of journals. He has authored nearly three hundred textbook chapters, clinical, and scientific articles. He has trained over 50 research and clinical fellows. Dr. Warren is frequently asked to lecture nationally and internationally on craniofacial surgery, tissue engineering, and regenerative medicine.
Dr. Warren is here to help learn more about the benefits of Adult Craniofacial Surgery. These are life-changing procedures. Call us at 212-447-6229 or request a consultation through our website. Out-of-town and international patients can meet and discuss Adult Craniofacial Surgery with Dr. Warren by telehealth visit. Having to make treatment decisions can be stressful, but you can breathe a little easier knowing that you have one of the best Craniofacial Surgeons in the field looking after you or your family member.
Stephen M. Warren, MD, FACS
Adult Craniofacial Surgery FAQ's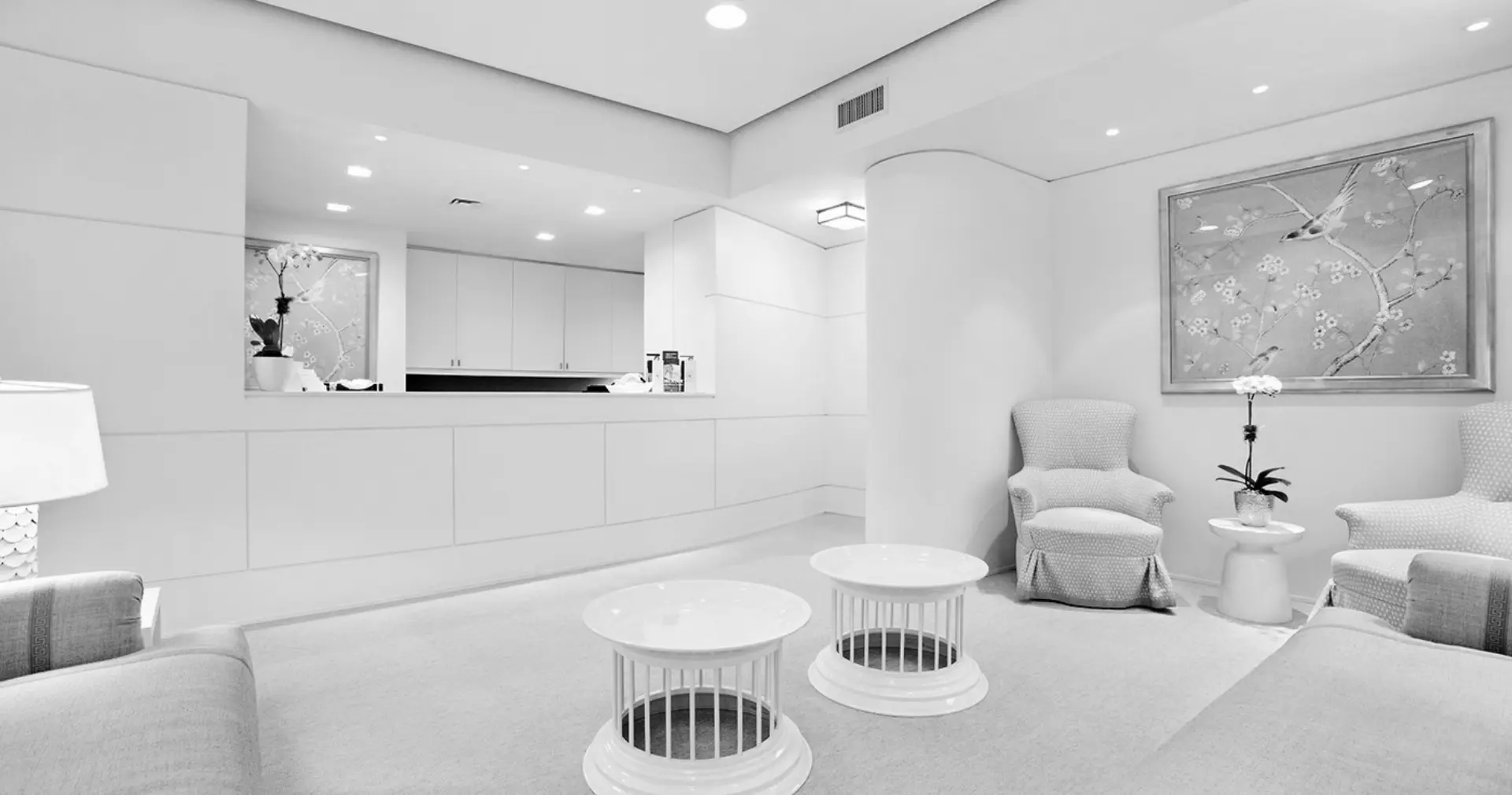 What Patients have
To say about our practice
Sarah b.
Dr Warren is one of the world most talented surgeon that i have ever had the pleasure of meeting. My son's medical challenges started 16 years ago, at birth. Dr Warren recommended and performed a brilliant, genius surgery to rectify facial symmetry caused by a tumor.
Samantha F.
Dr Warren is patient, systematic, thorough, a true perfectionist. I have the highest regard for everything Dr Warren did before, during and post surgery. Dr Warren made himself accessible around the clock to ensure that my son was taken care of every single step of the way.
Debbie G.
Dr. Warren did my sons cleft lip/gum/nose surgery and will be doing his palate surgery. He not only is a fantastic surgeon but he has an incredible bedside manner, explains everything thoroughly, and is in such constant communication with us, we don't feel we need a whole "team".
Robert A.
Dr. Warren is a consummate professional and an incredibly skilled surgeon. He has an amazing and comforting bedside manner that is equally met by his successful results as a surgeon.
Schedule your
Consultation