Stephen M. Warren MD, FACS
Brow Lift
in New York City
The Brow lift (also called a Forehead Lift) is a surgical procedure that removes excess, sagging skin from your forehead and repositions the underlying muscle tissues. When performed, it can correct a heavy, sagging brow, eliminate deep furrows, and give you a smoother contour in the upper one-third of your face. This gives your face a more youthful, refreshed appearance and better reflects your natural vibrance.
Introduction to Brow Lift
As we age, the first areas that typically show evidence of getting older are the brow and forehead. For some, it creates difficulty to see as the brow obscures their vision. For others, it can create a "tired" or "angry" look, which can cause some to feel self-conscious. No matter what the reasoning behind the need for a Brow Lift, Dr. Stephen Warren in New York City believes that there is no reason to let it affect your life and wants to help you achieve that smoother, more youthful appearance.
Dr. Warren strives to deliver some of the best brow lift results in NYC, while always practicing patient safety. Below, we've included more information about the surgery. If you have any questions or would like to book a consultation, please contact us today!
Benefits of Brow Lift Surgery
What are the Benefits of a Brow Lift?
Many of our New York City brow lift patients have discovered the following benefits from their surgery:
Diminishes Forehead lines
Eliminates the "tired" or "angry' look
Helps improve vision by opening up your Eyes
Improves the appearance of the forehead
Long-lasting results
Reduces the sagging in Upper Eyelids
Removes excess skin
Restores the natural arch in your Eyebrows
Who are the Best Candidates for a Brow Lift?
Best Candidates For Brow Lift
Any adult in the New York City area can be a great candidate for a Brow Lift, but ideal candidates should:
Age 40 or above. This is when most people begin seeing more wrinkles, fine lines, and brow drooping. Younger patients may also not see long-lasting results.
Be in good general health
Have wrinkles and sagging skin in the area around the eyes and forehead that they want to get rid of
Maintain realistic expectations for results
No history of bleeding, clotting, or negative reactions to anesthesia
The First Steps
The First Step in getting a Brow Lift in New York City is to contact our office for your personal consultation with Dr. Warren. During this appointment, you will be able to discuss the aesthetic goals you have for your forehead, ask any questions, and address any concerns. Dr. Warren will examine your forehead and create a surgical plan that he believes will best suit you.
If you and Dr. Warren agree on this plan, you will be able to schedule your surgical appointment with our patient coordinator, who will also provide you with instructions to follow before your procedure.
You must be honest with Dr. Warren about your medical history during this consultation to ensure the best, most positive results and avoid any potential risks.
What to Expect on the Day of a Brow Lift
When you come in for your Brow Lift surgery, an anesthesiologist will administer either general anesthesia or intravenous sedation with local anesthesia, depending on what is discussed during your consultation. Once the anesthesia begins to take effect, Dr. Warren will begin the brow lift surgery that is discussed during your consultation. Regardless of which technique you and Dr. Warren decided upon, most brow lift surgeries will take about one to two hours.
What are the different types of brow lifts?
The type of brow lift that Dr. Warren will perform will be discussed during your consultation. To give our patients a better idea of the different types of brow lifts, we've included more information below.
Endoscopic brow lift
Dr. Warren will begin by making several small incisions behind your hairline. A long, thin tube that has a light and a tiny camera mounted on its end (endoscope) will be inserted through one of the incisions for easier viewing of your underlying muscles and tissues.
Using an instrument inserted through another incision, Dr. Warren will lift your forehead tissues and then anchor them in place using sutures or tiny screws. The incisions are then closed with stitches or small clips.
Coronal brow lift
An incision is made behind your hairline, across the top of your head, either from ear to ear or primarily on the top of your head. Your forehead is then lifted into its new position, with the scalp in front of the incision overlapping the scalp behind it. This overlapping scalp will be removed, with the remaining scalp sewn together.
This is not a technique typically performed on people with high hairlines, thin hair, or who are likely to lose their hair.
Hairline brow lift
Dr. Warren makes an incision between the top of your forehead and the beginning of your hairline. Then, he removes a small amount of skin and tissue from the top of your forehead, rather than your scalp. This technique will not pull your hairline back.
A hairline brow lift is typically used for someone with a high-receding hairline, however, depending upon healing, a scar may be visible along the hairline.
How Much Does a Brow Lift Cost in New York City?
The cost of a Brow Lift in New York City will vary depending on multiple factors. To get an accurate estimate of the price, you should schedule your consultation with Dr. Warren so that he can create the best surgical plan for you. Our patient coordinator will then be able to provide you with the cost.
After your Brow Lift, you will be able to return home, however, we highly recommend that you take the first week off from work so that you may recover comfortably. After the first day or so, you will be able to shower as long as you are gentle when cleaning near the incision sites. While you are recovering, you will probably experience some slight discomfort and tightness throughout your forehead. You can also expect to swell and bruising to occur for the first 10 days, usually entirely subsiding after 2 weeks. Dr. Warren will prescribe you some temporary pain medication to ease any pain during the beginning stages of your recovery.
After the first week of your surgery, you will need to return for a follow-up appointment where Dr. Warren will remove the sutures from your head and examine your healing. At this time, you will be able to return to a sedentary position at work, but you may notice that you might become tired a little faster than usual, so an initially limited work schedule is advised. After about 2 to 4 weeks, you can gradually resume exercise with Dr. Warren's clearance.
Choose us for Brow Lift Surgery in New York, NY
Dr. Stephen M. Warren is a tenured Associate Professor of Plastic Surgery, Associate Professor of Oral & Maxillofacial Pathology, Radiology and Medicine, and Diplomate of the American Board of Plastic Surgery with over 20 years of plastic surgery experience. He has been a Keynote Speaker all around the world and was voted America's Top Surgeon. His dedication to his craft and attention to detail makes him one of the best in the plastic surgery field.
If you live in the New York City area and feel it's time to get rid of that furrowed brow, contact our office at 212-447-6229 or contact us online to schedule your Brow Lift consultation with Dr. Warren.
Stephen M. Warren, MD, FACS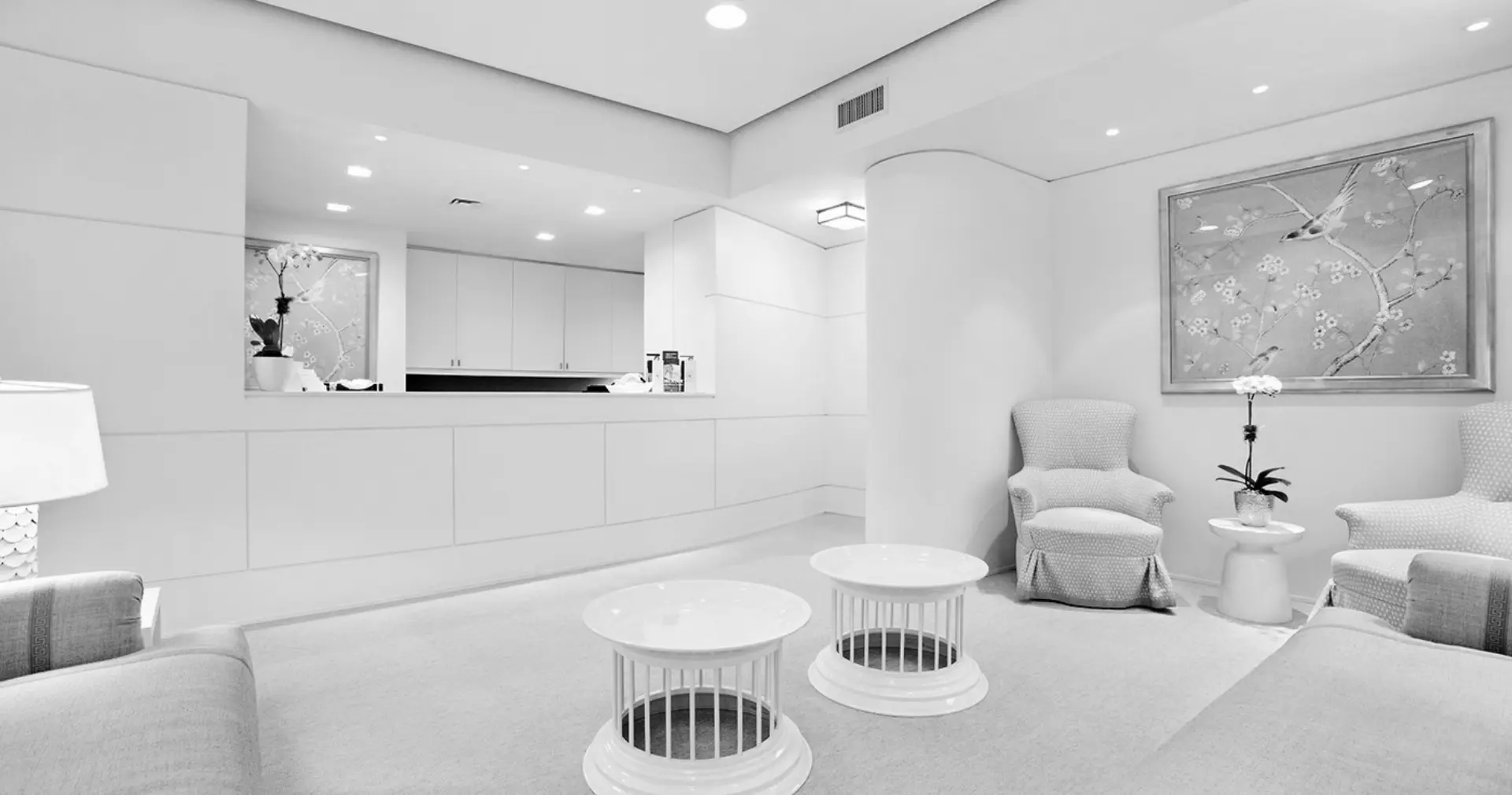 What Patients have
To say about our practice
Sarah b.
Dr Warren is one of the world most talented surgeon that i have ever had the pleasure of meeting. My son's medical challenges started 16 years ago, at birth. Dr Warren recommended and performed a brilliant, genius surgery to rectify facial symmetry caused by a tumor.
Samantha F.
Dr Warren is patient, systematic, thorough, a true perfectionist. I have the highest regard for everything Dr Warren did before, during and post surgery. Dr Warren made himself accessible around the clock to ensure that my son was taken care of every single step of the way.
Debbie G.
Dr. Warren did my sons cleft lip/gum/nose surgery and will be doing his palate surgery. He not only is a fantastic surgeon but he has an incredible bedside manner, explains everything thoroughly, and is in such constant communication with us, we don't feel we need a whole "team".
Robert A.
Dr. Warren is a consummate professional and an incredibly skilled surgeon. He has an amazing and comforting bedside manner that is equally met by his successful results as a surgeon.
Schedule your
Consultation