Stephen M. Warren MD, FACS
Facelift
in New York City
A Facelift (also referred to as a rhytidectomy) is a cosmetic surgical procedure designed to give the recipient a younger-looking face. It is also a great procedure to help reduce sagging skin and smooth the folds of skin on your cheeks and jawline. Many patients will also receive a neck lift to enhance the effects of the facelift by reducing fat and sagging skin on the neck.
It is important to understand that a facelift will not correct sun exposure damage, like fine lines and wrinkles. These effects can be better treated by other cosmetic procedures that improve the look or quality of the skin itself.
Just because you're getting older, that doesn't mean you have to look the part. A Facelift can help counteract the effects of time and gravity by restoring the naturally vibrant appearance you remember. Our Facelift patients in New York City have seen the wonders that the skillful hands of Dr. Warren can provide and have been beyond satisfied with the results. Dr. Warren prides himself on being able to offer his patients some of the best facelift results in NYC, while always prioritizing patient safety and a natural aesthetic. Below, we've included our guide to the procedure, frequently asked questions, and more information about Dr. Warren. If you have any questions or would like to schedule a consultation, please contact us today!
Benefits of Facelift Surgery
What are the Benefits of a Facelift?
In all of his years of experience, Dr. Warren has noticed his New York City facelift patients see the following results:
Fast recovery
Helps fix aging issues
Invisible surgical scars
Long-lasting results
Natural results
Redesigns your neck and jawline
Tightens sagging skin
Who are the Best Candidates for a Facelift?
Best Candidates for a Facelift
Although any patient looking to have a surgical adjustment to their appearance can be a good candidate, the best candidates for this procedure are those patients who have:
Double chin
Moderate to severe wrinkles
Positive opinion of cosmetic surgery
Poor jawline definition
Realistic expectations
Sagging jowls
Sagging or loose skin
Sunken cheeks
To ensure the best results from your Facelift, we can not encourage this procedure if the following apply to you:
History of drastic weight change
Pre-existing or current medical conditions
Taking blood-thinning medications or supplements
If you have any questions about whether you're a good candidate or not for a Facelift, please bring them up during your consultation with Dr. Warren.
The First Steps
The first step to undergoing facelift surgery in New York City is to contact our office and schedule a consultation with Dr. Warren. When you come in, he will review your medical history, listen to your concerns, and examine you. With your help, Dr. Warren will identify the key concerns, discuss the treatment options, and develop a treatment plan. For out-of-town or international patients, a virtual consultation can be easily arranged. Once you agree on the surgical treatment, you can schedule your surgical date with our Patient Coordinator. Preoperative testing including a presurgical clearance by a local concierge internist can also be arranged. Perioperative instructions, hospital times and locations, and an itemized price breakdown will all be provided before surgery.
If you and Dr. Warren both feel that a facelift is the best solution for you, surgery will be booked and our front desk coordinator will be able to schedule your surgery. We will have questions about current medications, past surgeries, and expectations. Please be honest with your answers. Remember, we're all on the same team—trying to provide you with the best facelift results possible. Great communication with your surgeon and our team will help us provide optimal results.
What to Expect on the Day of a Facelift
On the day of your facelift, an anesthesiologist will either administer you sedation and local anesthesia, (which numbs only part of your body) or general anesthesia, putting you in a sleep-like state. The method used will be discussed during your consultation.
Once you are properly sedated, Dr. Warren will begin by making deliberate incisions around key points of your face. The incisions used for the procedure will depend on the technique that is used, which will be pre-determined by you and Dr. Warren. The most common incision options are:
Choosing the Right Face Lift Procedure
Traditional facelift incision
Starting at your temples in the hairline, the incision continues down and around the front of the ears, ending behind the ears in the lower scalp. An extra incision may be made under the chin to improve your neck's appearance.
Deep Plane Facelift
The "deep plane" is the term used to describe the area between the SMAS-platysma complex and the deeper layer of muscles responsible for facial expression. This procedure focuses on the release and movement of muscle and fat layers instead of skin pull and removal which avoids the tight, "overfilled" look of a lot of facelifts. By lifting under the muscle layer, a deep plane facelift leaves the skin attached to the muscle so it doesn't look too tight. The cheeks are also lifted when the ligaments that tether the deep plane layer are released which allows tension-free movement making the addition of fat or filler unnecessary.
The fat in your face and neck will then be either sculpted, moved, or completely removed. After this process, your facial skin is then re-draped over the newly repositioned contours. Any excess skin will be removed, and the wound is then stitched up or taped closed.
The whole surgery will take about 3 to 6 hours but could take longer if you are having additional cosmetic procedures.
Mid Facelift
The mid-face is the region consisting of under the eyes, the cheeks, and the top of the mouth. We all have pockets of fat that run horizontally across our face, but as we age, the fat deflates and we start to see vertical folds occurring in our face.
While somewhat of a new treatment, Mid-face surgery is designed to improve sagging cheeks and the lines running from the nose to the mouth to return a youthful appearance.
Incisions are made on the side of the eyes to gain access to the muscles and reposition the natural fatty areas of the cheeks. Once repositioned, the tissues are stitched to the structures on the sides of the eye sockets, concentrating around the eyes to correct under-eye bags. This technique corrects hollowness in the upper cheeks, prominent nasolabial folds, and any lines to form a downturned mouth.
An average mid-facelift surgery takes between 60-90 minutes.
Limited incision
Begins in the hairline just above the ear, then wraps around the front of the ear without extending into the lower scalp. It is the shortest incision.
Neck lift incision
Begins in front of the earlobe and continues around the ear into the lower scalp. An additional small incision is made under the chin.
How Much Does a Facelift Cost in New York City?
The cost of a Facelift in New York City will vary on several factors. These factors will vary from the techniques used to the degree of work needed, among other things. Once Dr. Warren can assess all of your needs and cosmetic desires, our front desk coordinator will give you a full breakdown of the costs.
A few days following your surgery, you will return to Dr. Warren's office so that he can remove your bandages. He will also prescribe you some medication to help with any initial pain and make you more comfortable during your initial recovery. You should begin to feel better in about three days, but the swelling and bruising will probably keep you out of work and social situations for about two weeks. You also may be asked to come back for a follow-up visit or two after your surgery to address any bruising or swelling and to remove all your sutures.
You should do your best to minimize your sun exposure, but anytime you do go outside, it is advised that you wear quality sunscreen. Dr. Warren will also recommend a proper skin regimen for you to keep your skin in good condition.
Choose us for Facelift Surgery in New York, NY
Dr. Stephen Warren specializes in natural methods of facial rejuvenation. He is a board-certified plastic surgeon, a Diplomat of the American Board of Plastic Surgery, and a Fellow of the American College of Surgeons. He is a very well-rounded and knowledgeable surgeon who belongs to 21 professional societies, is a reviewer of 22 scientific journals, and is a frequent lecturer both nationally and internationally. When you are looking for a Facelift in New York City, you can rest assured that you are in experienced hands with Dr. Warren performing the surgery.
If you're ready for our New York City facelift, please contact our office today and schedule your consultation. Dr. Warren is looking forward to meeting you and discussing your cosmetic desires. Don't let the effects of aging affect you any more! Let Dr. Warren turn back time and give you the youthful appearance you remember.
Stephen M. Warren, MD, FACS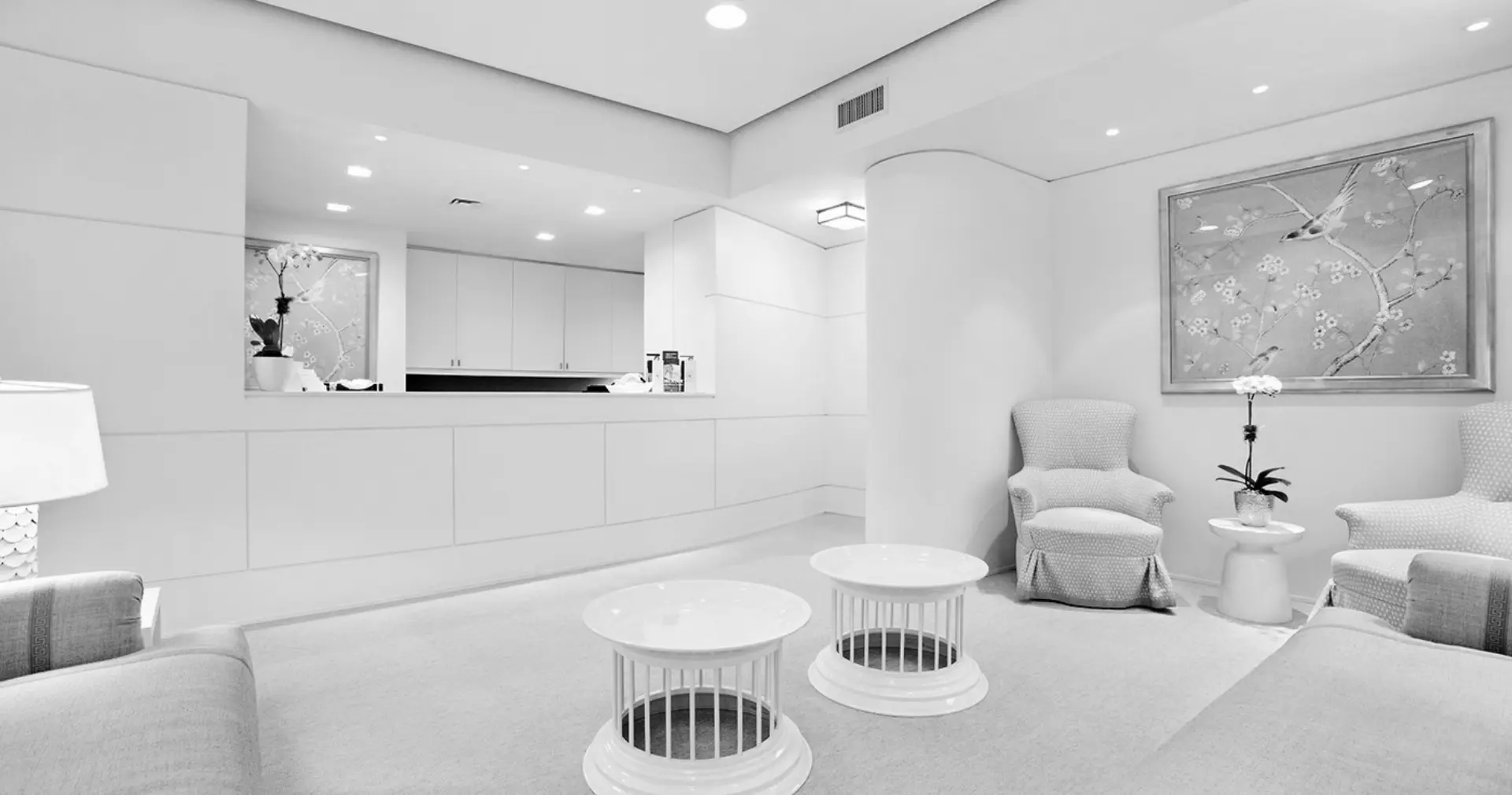 What Patients have
To say about our practice
Sarah b.
Dr Warren is one of the world most talented surgeon that i have ever had the pleasure of meeting. My son's medical challenges started 16 years ago, at birth. Dr Warren recommended and performed a brilliant, genius surgery to rectify facial symmetry caused by a tumor.
Samantha F.
Dr Warren is patient, systematic, thorough, a true perfectionist. I have the highest regard for everything Dr Warren did before, during and post surgery. Dr Warren made himself accessible around the clock to ensure that my son was taken care of every single step of the way.
Debbie G.
Dr. Warren did my sons cleft lip/gum/nose surgery and will be doing his palate surgery. He not only is a fantastic surgeon but he has an incredible bedside manner, explains everything thoroughly, and is in such constant communication with us, we don't feel we need a whole "team".
Robert A.
Dr. Warren is a consummate professional and an incredibly skilled surgeon. He has an amazing and comforting bedside manner that is equally met by his successful results as a surgeon.
Schedule your
Consultation