Stephen M. Warren MD, FACS
Cleft Lip & Palate Repair
in New York City
What is Cleft Lip & Palate Repair
For over two thousand years, the treatment of cleft lips and palates has challenged generations of surgeons. Today, specialized, high-volume, multidisciplinary teams provide comprehensive cleft care. Since clefts of the lip and palate affect speech, breathing, eating, drinking, and appearance, surgery is designed to improve function and form. Most clefts are identified prenatally giving parents time to learn about care and find the right team. Cleft lips are repaired between 3 and 6 months of age; cleft palates are repaired around 1 year of age. During the 3-6 months that infants with cleft lips wait for surgery, our team use nasoalveolar molding (NAM) to improve the anatomy of the lip, nose, and dentoalveolus (ie. the gums). Using NAM during the presurgical period enables us to accomplish more in one surgery, improve the outcome of surgery, and reduce the need for future procedures. By operating on the lip, nose, and dentoalveolus together, kids with clefts can have a natural appearance. Similar to lip repair, palate repair includes three important parts. During palate repair, we restore the tensor veli palatini and levator veli palatini muscle function while we close the cleft in the roof of the mouth. By repairing all three parts of a cleft palate, we can reduce ear infections and improve speech.
Introduction to Cleft Lip & Palate Repair
Cleft Lip and/or Cleft Palate are among the most common congenital conditions. Every 2½ minutes, somewhere in the world, a child is born with a cleft. Clefting occurs during the first trimester of pregnancy and while there are genetic and environmental factors that can contribute to cleft formation, most clefts have no known etiology. The face forms during the first trimester as continents of tissue collide and fuse. Clefts occur when these tissues either fail to meet or fail to fuse. For example, imagine just as the two halves of the palate are flipping upwards and about to fuse and the fetus inadvertently puts the thumb in the mouth blocking the tissues from fusing. In this case, the soothing action of thumb sucking innocently prevents palatal fusion. Clefts can occur on the left or right sides or both can form simultaneously. Clefts of either the lip or palate are treated with surgery. When primary cleft surgery is performed well, outcomes are excellent and problems are few and far between. Dr. Stephen Warren uses the skills, expertise, and techniques gleaned from years of mentorship by expert teachers as well as his own study of the developing face to help children with Cleft lip and/or Cleft Palate.
Benefits of Cleft Lip & Palate Repair?
What are the benefits of Cleft Lip & Palate Repair?
Cleft Lip & Palate Repair is life-changing surgery. Some of the benefits are:
Improved nasal appearance and symmetry
Improved nasal airflow
Preservation of the philtral dimple
Creation of a philtral row
Creation or leveling of the Cupid's bow
Creation of a full and symmetric vermillion
Closure of the dentoalveolar cleft (ie. gingivoperiosteoplasty)
Improved eating and drinking
Development of normal speech
Better hearing and reduced need for ear tubes
Improved self-esteem
Who are the Best Candidates for Cleft Lip & Palate Repair?
Best Candidates For Cleft Lip & Palate Repair
Any infant with a cleft lip and/or palate can be a candidate for surgery. Typically presurgical preparation (ie. nasoalveolar molding; NAM) begins 1 week after delivery and continues until cleft lip repair is performed at 3 (unilateral) or 6 (bilateral) months of age. Not all infants will need NAM, nor is NAM a requirement for surgery.
Palate repair is typically performed at 12 months of age. Sometimes, when children are born with other congenital conditions, cleft lip and/or palate repair needs to be delayed. Even if surgery is delayed, results are still outstanding.
The First Steps
The first step to Cleft Lip and/or Palate care is to contact our office and schedule a consultation with Dr. Warren. Clefts are routinely identified by prenatal ultrasound, giving parents the opportunity to learn about treatment and prepare for delivery. When you come in, Dr. Warren will review your medical history and ultrasound images, listen to your concerns, and connect you with other members of the NextGenFace Cleft Team. For out-of-town or international patients, a virtual consultation can be easily arranged. Once the baby is born, Dr. Warren will meet with you to determine if nasoalveolar molding (NAM) is necessary. Once the treatment plan is underway, you can schedule a surgical date with our Patient Coordinator. Preoperative testing including a presurgical clearance; for out-of-town or international patients, we can arrange presurgical clearance by a local concierge pediatrician. Perioperative instructions, hospital times and locations, and an itemized price breakdown will all be provided before surgery.
What to Expect on the Day of Cleft Lip & Palate Repair
Dr. Warren performs Cleft Lip and Palate Repair in a number of internationally recognized hospitals in New York City. Dr. Warren only works with board-certified pediatric anesthesiologists. On the morning of surgery, Dr. Warren will meet with you in the preoperative area to briefly re-review the surgical plan and answer any last-minute questions. Once in the operating room, the patient will go off to sleep under general anesthesia. Repair of the cleft lip, primary nasal surgery, and gingivoperiosteoplasty (if necessary) are all performed in one procedure. During this procedure, the lip will be closed with fine black sutures. The nose will be reshaped to improve the nasal tip projection and definition, and the ala base will be overcorrected in order to provide long-term symmetry. If the dentoalveolus is cleft, a gingivoperiosteoplasty will be performed. The cleft palate is repaired during a separate procedure at 1 year of age. When the palate is repaired, all of the sutures will dissolve. Long lasting local anesthetic will be injected before the patient wakes up so that the operative sites are numb and pain free. Soft arm restraints are also placed before the patient wakes up. Cleft lip and cleft palate repairs will often take 4-8 hours to complete. Dr. Warren will update the family after each step of the procedure so that they can follow progress and know that the patient is doing well. Dr. Warren will see the patient in the recovery room as well as in the hospital room the evening of surgery and the next morning before discharge. Most patients will stay in the hospital for less than 24 hours. While in the hospital, you may see students, residents, physician assistants, etc., but only Dr. Warren will operate on your child.
How Much Does Cleft Lip & Palate Repair Cost in New York City?
The cost of Cleft Lip and/or Cleft Palate surgery in New York City will vary depending on many factors, including the procedures to be performed, the complexity of the reconstruction, and the time needed for surgery. The best way to determine the cost of surgery is to consult with Dr. Warren. Once a personalized surgical plan is complete, our Patient Care Coordinator will provide you with a cost for the procedures.
Cleft Lip & Palate Repair Recovery
Patients will spend about 2 hours in the recovery room. Since Dr. Warren injects local anesthetics during surgery, most patients do not have any pain in the recovery room. Instead, infants may cry because they are hungry, thirsty, tired, or frustrated with the monitoring equipment. Infants will usually be able to drink in the recovery room. Once they get something to drink, they are usually in much better spirits. All patients after cleft lip or cleft palate repair will go from the recovery room to a regular hospital room. Once in the hospital room, infants who underwent cleft lip repair may be allowed to go home the evening of surgery; all infants who underwent cleft palate repair will stay the night for observation. We use arm restraints and TenderCare bottles after surgery to protect the gingivoperiosteoplasty (in infants who have undergone cleft lip repair) and to protect the oral mucosa (in infants who have undergone cleft palate repair).
Dr. Warren uses a balanced postoperative pain medication regimen to minimize side effects (eg. nausea) and still provide excellent pain relief. Patients who have undergone cleft lip repair will require daily cleaning to ensure the lip suture line is pristine. Cleft lip sutures are typically removed one week after surgery. Out-of-town and international patients can fly home on the same day as the postoperative visit (Out-of-town and international patients undergoing cleft palate repair can also fly home after the 1 week postoperative visit). Dr. Warren typically uses a cleft lip repair developed by Dr. Court Cutting (although in some cases a repair designed by Dr. John Mulliken is used). Dr. Warren's cleft lip repair is designed to level the Cupid's bow, preserve the philtral dimple and create a thin scar along a new philtral row that mirrors the unaffected side of the lip (in patients with bilateral clefts, a Cupid's bow is created and bilateral incisions mimic philtral rows). Scar formation occurs during the first 2 months after surgery and during this time, scars can appear red, raised, hard and they can contract. These features are a normal part of wound healing and will fade over time.
Patients who have undergone cleft palate repair will typically be seen 3 weeks after surgery (Out-of-town and international patients can be seen 1 week after surgery and then fly home on the same day as the postoperative visit). It is imperative during the first 3 weeks, to protect the healing palate by feeding the infant only purees and keeping fingers and toys out of the mouth. Dr. Warren uses a plate repair technique developed by Dr. Yarnish Bardach and perfected by Dr. Court Cutting. Using this technique, palatal fistulae and velopharyngeal insufficiency are very uncommon. Dr. Warren strives for a six sigma palate repair wherein fistulae and VPI occur no more than 3.4 times per million. After the initial healing (ie. 3 weeks), it will take about 6 months before patients will begin to use the reconstructed palate. Typically, patients are seen at about 18 months of age to evaluate palate function.
Choose us for Pediatric Craniofacial Surgery in New York, NY
Dr. Stephen M. Warren is a board-certified plastic surgeon specializing in cleft surgery. He trained at Boston Children's Hospital with Dr. John B. Mulliken and then continued his cleft surgery training with Dr. Court B. Cutting in New York. Dr. Warren worked alongside Dr. Cutting for nearly a decade before Dr. Cutting retired in 2013 and transferred the care of his patients to Dr. Warren. While he was at NYU Langone Medical Center for many years, Dr. Warren moved his practice outside of the hospital to maintain the tradition of personalized cleft care. Dr. Warren continues to work with nearly two dozen cleft care specialists and he is a member of the NextGenFace Cleft and Craniofacial Team. Dr. Warren is a tenured Associate Professor of Plastic Surgery, Associate Professor of Oral & Maxillofacial Pathology, Radiology and Medicine at NYU Langone Medical Center. He is an emeritus Associate Professor of Cell Biology, emeritus Director of the Institute of Reconstructive Plastic Surgery Laboratories, emeritus Director of the Division of Clinical and Translational Research, emeritus Director of the Variety Center for Craniofacial Surgery, and emeritus Director of the Craniofacial Surgery Fellowship program at NYU Langone Medical Center. Dr. Warren is a Diplomate of the American Board of Plastic Surgery and a Fellow of the American College of Surgeons. He is a member of 23 professional societies, an ad hoc reviewer for 30 scientific journals, and on the editorial boards of a number of journals. He has authored nearly three hundred textbook chapters, clinical, and scientific articles. He has trained over 50 research and clinical fellows. Dr. Warren is frequently asked to lecture nationally and internationally on cleft and craniofacial surgery, tissue engineering, and regenerative medicine.
Dr. Warren can help you learn more about cleft lip and palate care as well as the adjunct pre- and post-surgical procedures (e.g. nasoalveolar molding, lip taping, nasal stenting, etc). It is so important to get off to a good start in cleft care because these are life-changing treatments. Call us at (212) 447-6229 or request a consultation through our website. Out-of-town and international patients can meet and discuss cleft care with Dr. Warren by virtual office visit. Having to make cleft treatment decisions can be so stressful, but you breathe a little easier knowing that you have one of the best cleft surgeons in this field looking after your child.
Stephen M. Warren, MD, FACS
Cleft Lip & Palate Repair FAQ's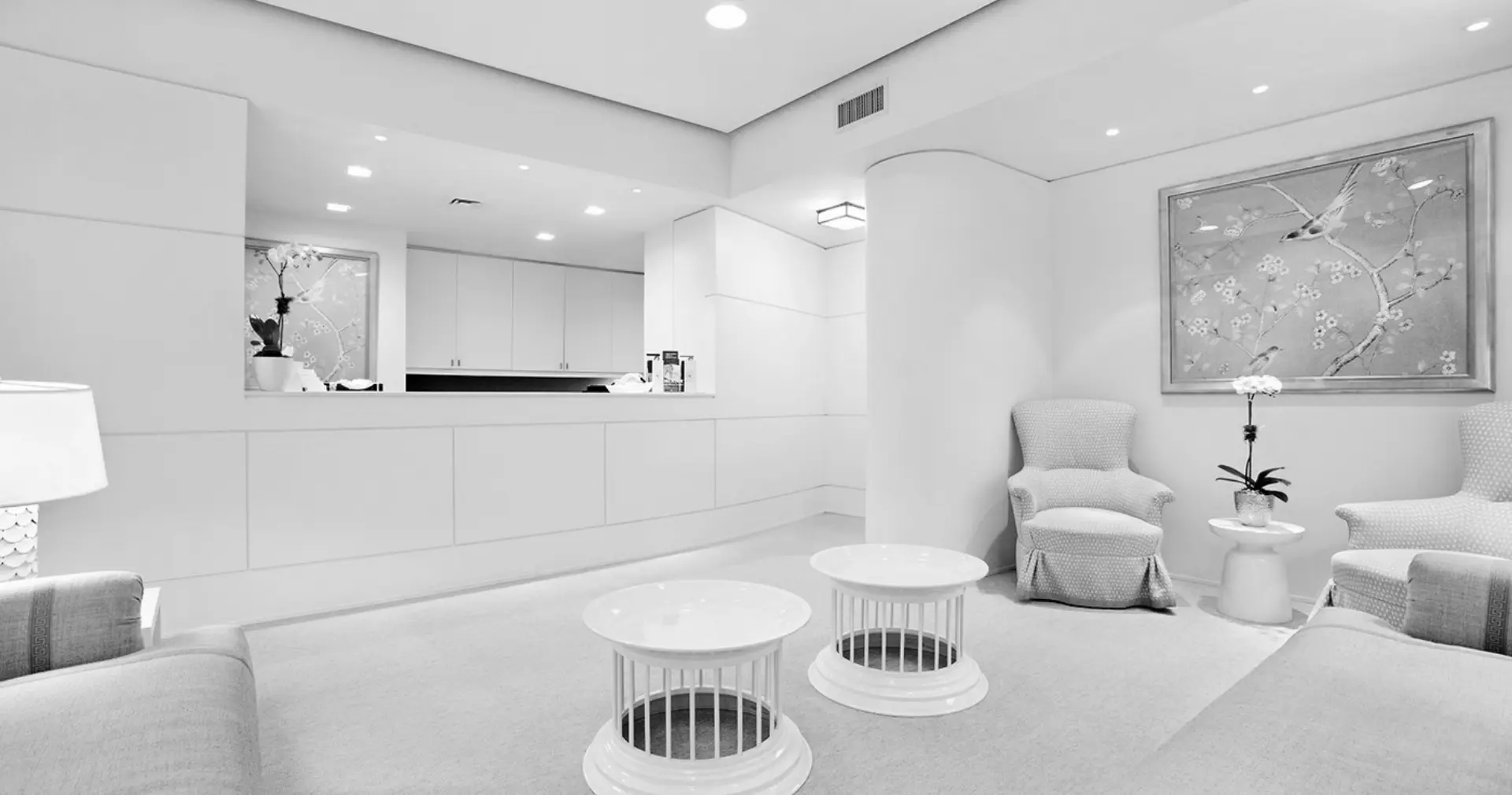 What Patients have
To say about our practice
Sarah b.
Dr Warren is one of the world most talented surgeon that i have ever had the pleasure of meeting. My son's medical challenges started 16 years ago, at birth. Dr Warren recommended and performed a brilliant, genius surgery to rectify facial symmetry caused by a tumor.
Samantha F.
Dr Warren is patient, systematic, thorough, a true perfectionist. I have the highest regard for everything Dr Warren did before, during and post surgery. Dr Warren made himself accessible around the clock to ensure that my son was taken care of every single step of the way.
Debbie G.
Dr. Warren did my sons cleft lip/gum/nose surgery and will be doing his palate surgery. He not only is a fantastic surgeon but he has an incredible bedside manner, explains everything thoroughly, and is in such constant communication with us, we don't feel we need a whole "team".
Robert A.
Dr. Warren is a consummate professional and an incredibly skilled surgeon. He has an amazing and comforting bedside manner that is equally met by his successful results as a surgeon.
Schedule your
Consultation