Stephen M. Warren MD, FACS
Eyelid Surgery
in New York City
Upper and lower Eyelid Surgery (aka. blepharoplasty) improves the appearance and function of your eyelids. By resecting crepey, wrinkled, and sagging skin, removing herniating fat, and replenishing periorbital hollows, Eyelid Surgery can alleviate your tired appearance. Operative and recovery times are short and the improvement in your appearance can be dramatic. It is a wonderful treatment for the following conditions:
Excess crepey, wrinkled, and sagging eyelid skin
Heavy, puffy, and tired eyes
Drooping of the upper eyelid covering part of the pupil causing visual impairment
Eversion or sagging of the lower eyelids, exposing the white below the iris
Bags under the eyes
Hollow upper eyelids
Tear trough
Hollowness at the lower eyelid-cheek junction
Introduction to Eyelid Surgery
If the eyes are the windows that reveal your emotions, they can also, unfortunately, reveal your age. Heavy, puffy, and tired eyes, as well as eyelid bags are telltale signs of aging. In addition, functional issues such as ptosis (ie. droopy eyelid), ectropion (ie. eversion of the eyelid), and epiblepharon (ie. inversion of eyelashes against globe) can not only exacerbate the signs of aging, but also affect your quality of life. Aesthetic and Functional Eyelid Surgery brightens and refreshes the eyes by removing baggy skin, resuspending herniating fat, and augmenting hollow areas. Importantly, successfully erasing the signs of periorbital aging is more about augmenting crepey, hollow tissues than simply removing them. Dr. Stephen Warren uses the skills, expertise, and techniques gleaned from years of mentorship by expert teachers as well as his own biomedical and surgical research to help patients achieve a healthy, youthful appearance.
Benefits of Eyelid Surgery
What are the Benefits of Eyelid Surgery?
Irrespective of the surgical approach, Eyelid Surgery provides an aesthetic improvement as well as a boost in self confidence. Some of the benefits of Eyelid Surgery are:
A more youthful and rested appearance
Expanded line of sight for improved vision
Enhanced eye shape for a refreshed appearance
Fewer fine lines on outer corners & lower eyelids
Improvement in lower eyelid hollowing
Natural appearance
Reduced skin irritation from excess folds rubbing together
Reduced forehead discomfort from muscle straining by lifting sagging skin in eyelid area
Reduced under eye bags
Removal of dark circles under your eyes
Who are the Best Candidates for Eyelid Surgery?
Best Candidates For Eyelid Surgery
Eyelid Surgery can refresh your appearance. By resecting crepey, wrinkled, and sagging skin, removing herniating fat, and replenishing periorbital hollows, Eyelid Surgery can alleviate your tired appearance. Eyelid Surgery can be performed at any age (depending on the aesthetic and functional needs of the patient), but most patients start noticing age-related changes in their periorbital area in their late 30s. There is no upper age limit, and any adult can undergo Eyelid Surgery. As with any surgery, good candidates for Eyelid Surgery are:
Healthy individuals with no medical conditions that can impair healing
Individuals with a positive outlook and realistic goals
Individuals without serious eye conditions
Nonsmokers
The First Steps
The first step to undergoing Eyelid Surgery in New York City is to contact our office and schedule a consultation with Dr. Warren. When you come in, he will review your medical history, listen to your concerns, and examine you. With your help, Dr. Warren will identify the key concerns, discuss the treatment options, and develop a treatment plan. For out-of-town or international patients, a virtual consultation can be easily arranged. Once you agree on the surgical treatment, you can schedule your surgical date with our Patient Coordinator. Preoperative testing including a presurgical clearance by a local concierge internist can also be arranged. Perioperative instructions, hospital times and locations, and an itemized price breakdown will all be provided before surgery.
Upper Eyelid Surgery
Upper Eyelid Surgery creates crisp upper lids, corrects fatty protrusions without hollowing the eyes, preserves the length and height of the palpebral aperture, avoids scleral show and lagophthalmos, and corrects deep grooves, all while maintaining a healthy natural appearance. Performed through an incision in the superior palpebral sulcus (ie. upper eyelid fold), Upper Eyelid Surgery takes about 1-2 hours. Traditionally, Upper Eyelid Surgery was an extirpative procedure wherein tissues were only removed. These older techniques gave patients a hollow, sunken appearance (ie. think of your favorite octogenarian politician, actor or actress). Today, Dr. Warren redistributes upper eyelid fat to eliminate the fatty protrusions while adding fat under the superior orbital rim, into temporal area, along the inferior orbital rims, and into the cheeks to rejuvenate the periorbital tissues.
Why is fat grafting such an important addition to Upper Eyelid Surgery? Fat grafting provides volumetric rejuvenation; this a relatively new and different way to improve facial appearance. Unlike dermal/subdermal fillers, fat integrates with facial tissues and becomes part of the face. This seamless integration produces a more natural-appearing, sustained, and long-lasting improvement. In addition, Dr. Warren's own laboratory research as well as the research of others indicates that stem cells contained within the fat may be inducing improvement in the quality of the facial tissues– this may constitute, for the first time, a true rejuvenating technique.
Avoiding (or correcting) hollow upper eyelids is so important to achieving a natural appearance. Whether the result of weight loss, aging, or previous well-intended surgery, filling the hollow upper orbit produces a marked improvement in an unnaturally sunken and elderly appearance. Correction of this owl eye's appearance is most practically done by placing fat along the inferior margin of the supraorbital rim. This approach is best conceptualized as lowering the supraorbital rim and filling the upper orbital area to push skin that has retracted up into the orbit down onto the eyelid to create a full and appropriately creased upper eyelid. Fat grafting is an artistically demanding technique that requires a considerable amount of creativity, but it is a routine part of Dr. Warren's rejuvenating Upper Eyelid Surgery.
Asian Eyelid Surgery
There are a number of anatomic differences between Asian and Caucasian eyelids. In Asian upper eyelids, the skin and subcutaneous fat tend to be thicker. The orbital septum is often weaker and thinner and it tends to drape below the upper border of the tarsal plate. The levator aponeurotic dermal extensions are weak or nonexistent. The paucity of levator-dermal extensions is responsible for the low-lying or absent supratarsal fold. Epicanthal folds may cover the medial angle and lacrimal caruncle. Trichiasis is caused by the overhanging upper eyelid skin pushing down on the eyelashes. Collectively, these features give the Asian eyelid more fullness, a lower lid crease, and a narrower palpebral fissure.
Asian Eyelid Surgery (aka. Double Eyelid Surgery) refers to a blepharoplasty technique designed to create a natural looking upper eyelid crease (ie. superior palpebral sulcus). In Asian Eyelid Surgery, the upper eyelid crease is typically set at the height of the tarsal plate (6-8 mm above the lid margin). The crease shape can be parallel or nasally joining. Either shape can be right for you. After making the initial lid crease incision, a very small amount of skin is removed (1.5–2 mm). A superiorly beveled trans-orbicularis dissection is performed to remove a small amount of orbicularis muscle and preseptal fat. Creating the eyelid crease does not require permanent sutures encircling the levator-Mueller muscles complex. This antiquated technique often produces a ligature-induced indentation that results in a static, harsh crease. To replicate the natural anterior interdigitation of the levator aponeurosis with the orbicularis muscle fibers and subcutaneous tissue to create a supratarsal fold, one only needs to direct a fraction of the levator aponeurotic fibers to the under-surface of the skin along the superior tarsal border. This yields a natural, dynamic crease.
Lower Eyelid Surgery
Lower Eyelid Surgery targets wrinkled skin, herniating fat bags, and periorbital hollows (ie. tear troughs and separation at the lid-cheek junction) to alleviate the tired appearance. Performed through either a transconjunctival (ie. no scar) or subciliary (ie. fine scar just under the eyelashes) incision, Lower Eyelid Surgery takes about 1 hour. Traditionally, Lower Eyelid Surgery was an extirpative procedure wherein tissues were only removed. These older techniques give patients a hollow, sunken appearance (ie. think of your favorite octogenarian politician, actor or actress). Today, Dr. Warren redistributes lower eyelid fat to eliminate the bags while adding fat into the tear troughs, along the inferior orbital rims, and into the cheeks to rejuvenate the periorbital tissues. Judicious use of fat grafting creates a natural appearance and avoids the telltale signs of treatment. Lower Eyelid Surgery can also lift, tighten, and correct a sagging lower eyelid (ie. ectropion) by adding canthopexy or canthoplasty techniques. Finally, skin resurfacing techniques (eg. chemical peel, laser, etc) can be added to treat fine lines and wrinkles. With so many options, Dr Warren will help identify your key concerns, discuss treatment options, and find the right treatment plan for you.
Eyelid Revision Surgery
Eyelid revision surgery (aka. Revision Blepharoplasty) is a secondary surgical procedure performed to correct complications or untoward outcome after previous eyelid surgery. Post-surgical complications come in a variety of flavors including, lagophthalmos, ectropion, canthal malposition, ptosis, epiblepharon, rounding of the eyelids, etc. Complications can be irritating to the eye and treatment is often necessary to relieve functional issues (eg. dryness, redness, tearing, chemosis, etc.) Post-surgical untoward outcomes include superior orbital hollowness, persistent eyelid hooding, persistent lower eyelid bags, persistent crepey skin, etc. Unsatisfactory outcomes are disappointing, but typically do not endanger your ocular health. Fortunately, unsatisfactory outcomes can often be corrected or substantially improved with technically detailed, but relatively small procedures.
How Much Does Eyelid Surgery Cost in New York City?
The cost of Eyelid Surgery in New York City will vary depending on many factors, including the procedure to be performed, the complexity of the procedure, and the time needed for surgery. The best way to determine the cost of your surgery is to consult with Dr. Warren and make a list of your surgical goals. Once your goals are identified, the steps necessary to achieve those goals can be defined, and a personalized surgical plan with a complete breakdown of the cost of the procedures will be provided by our Patient Coordinator.
Patients will spend about 2 hours in the recovery room. Since Dr. Warren injects local anesthetics during surgery, most patients do not have any pain in the recovery room. After a couple of hours in the recovery room, patients will be taken home by a family member or friend. Depending on the accessory procedures (eg. facelift, brow lift, midface augmentation) performed during your Eyelid Surgery, patients can eat and drink anything they like after surgery; though most will choose soft or easy to eat foods for a couple of days. You should keep your activity to a minimum during the first week so that your tissues can heal, and to avoid bleeding. We advise that you plan to take at least one week off from work or school, but sometimes more time is necessary if accessory procedures are performed. Dr. Warren uses a balanced postoperative pain medication regimen to minimize side effects (eg. nausea) and still provide excellent pain relief. Patients are typically seen about 3 days after surgery. Out-of-town and international patients can fly home on the same day as the postoperative visit. You should be able to gradually return to normal activities such as standard exercise and non-contact sports over the next 3 weeks. After 8 weeks, the tissues will be healed and you can return to unrestricted activities. During this time, you will notice improved periorbital contours emerging as the postoperative swelling continues to fade. It will, however, take months for the tissues to settle into their final contour as minor residual swelling resolves and the skin envelope continues to contract.
Choose us for Eyelid Surgery in New York, NY
Dr. Stephen M. Warren is a board-certified plastic surgeon specializing in aesthetic and reconstructive facial surgery. He trained in plastic surgery at Harvard and completed his specialty training in craniofacial surgery at NYU Langone Medical Center. While he was at NYU for many years, Dr. Warren moved his practice outside of the hospital to maintain the tradition of personalized private practice care. Dr. Warren is a tenured Associate Professor of Plastic Surgery, Associate Professor of Oral & Maxillofacial Pathology, Radiology and Medicine at NYU Langone Medical Center. He is an emeritus Associate Professor of Cell Biology, emeritus Director of the Institute of Reconstructive Plastic Surgery Laboratories, emeritus Director of the Division of Clinical and Translational Research, emeritus Director of the Variety Center for Craniofacial Surgery, and emeritus Director of the Craniofacial Surgery Fellowship program at NYU Langone Medical Center. Dr. Warren is a Diplomate of the American Board of Plastic Surgery and a Fellow of the American College of Surgeons. He is a member of 23 professional societies, an ad hoc reviewer for 30 scientific journals, and on the editorial boards of a number of journals. He has authored nearly three hundred textbook chapters, clinical, and scientific articles. He has trained over 50 research and clinical fellows. Dr. Warren is frequently asked to lecture nationally and internationally on facial surgery, tissue engineering, and regenerative medicine.
Dr. Warren is here to help learn more about the benefits of Eyelid Surgery and adjunct procedures such as facelift, browlift, midface augmentation, chemical peel, and fat grafting. These are life-changing procedures. Call us at 212-447-6229 or request a consultation through our website. Out-of-town and international patients can meet and discuss Eyelid Surgery with Dr. Warren by telehealth visit. Having to make treatment decisions can be stressful, but you can breathe a little easier knowing that you have one of the best craniofacial surgeons in the field looking after you or your family member.
Stephen M. Warren, MD, FACS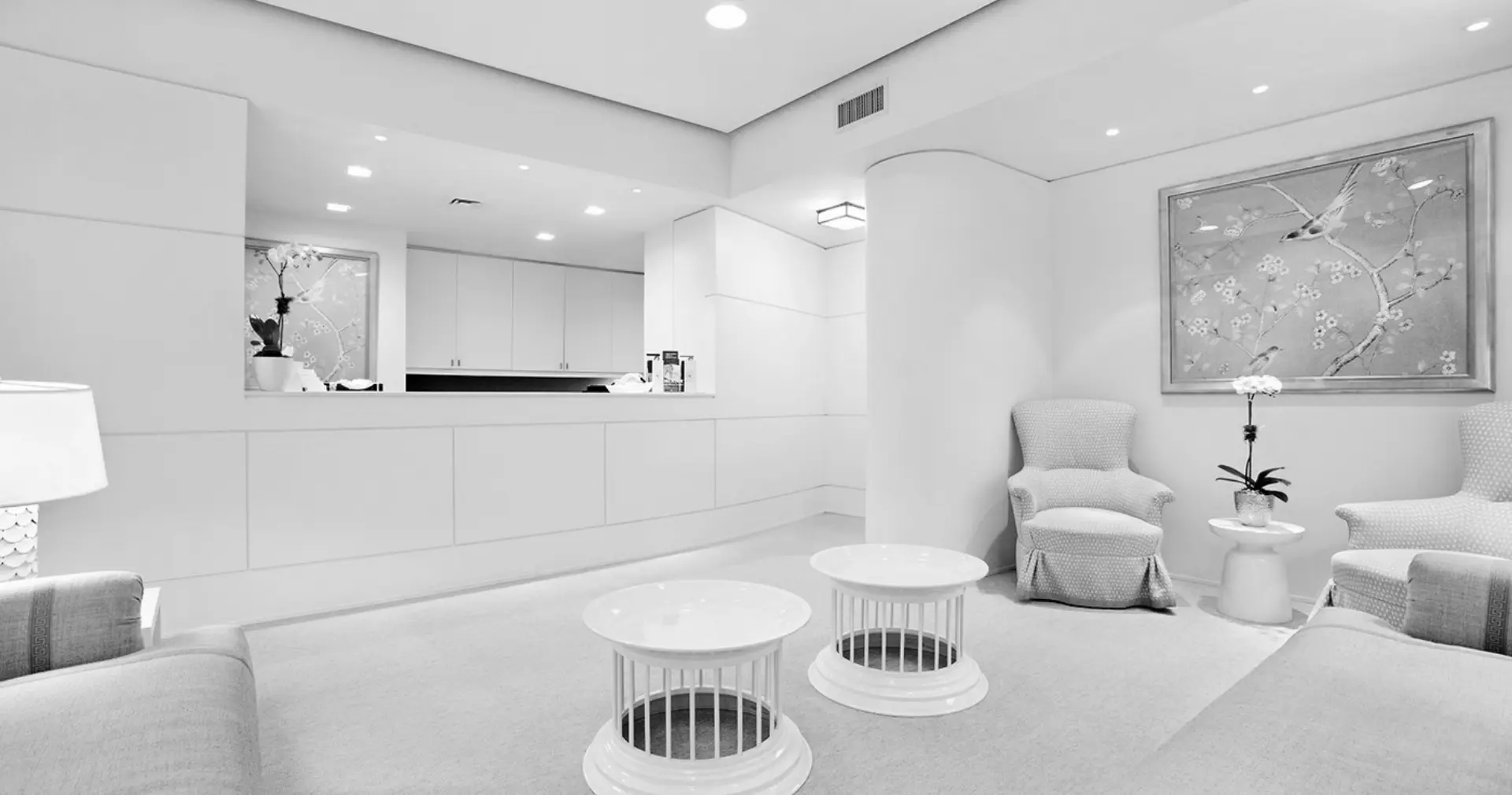 What Patients have
To say about our practice
Sarah b.
Dr Warren is one of the world most talented surgeon that i have ever had the pleasure of meeting. My son's medical challenges started 16 years ago, at birth. Dr Warren recommended and performed a brilliant, genius surgery to rectify facial symmetry caused by a tumor.
Samantha F.
Dr Warren is patient, systematic, thorough, a true perfectionist. I have the highest regard for everything Dr Warren did before, during and post surgery. Dr Warren made himself accessible around the clock to ensure that my son was taken care of every single step of the way.
Debbie G.
Dr. Warren did my sons cleft lip/gum/nose surgery and will be doing his palate surgery. He not only is a fantastic surgeon but he has an incredible bedside manner, explains everything thoroughly, and is in such constant communication with us, we don't feel we need a whole "team".
Robert A.
Dr. Warren is a consummate professional and an incredibly skilled surgeon. He has an amazing and comforting bedside manner that is equally met by his successful results as a surgeon.
Schedule your
Consultation